Internships
Northwestern Mutual - A Top 10 Internship Program
If you have an entrepreneurial spirit, want real-world business experience and are looking to make a difference, then an internship with Northwestern Mutual is right for you. Northwestern Mutual's financial representative internship program was named a Top Ten Internship for 22 straight years, according to Vault Guide to Internships, 2018 edition.
Our internship has been highly rated due to its mentorship and career advancement opportunities, intern involvement, resume enhancement and unique appeal. But that's just the beginning, other benefits include:
Practical guidance in your career selection process
The chance to develop networking and business relationship skills with the help of a mentor
Flexible work schedule
Securities registration and state licenses for life, health and accident insurance
Compensation in the same manner as a full-time financial representative
An opportunity to try out or get a head start on a career as a financial representative
One out of three former interns become a full-time financial representative following graduation. Our internship will give you a solid foundation of business-building skills and knowledge for immediate and future career success. The confidence you develop, coupled with insight you have gained as a financial representative intern, can put you on the path toward a profitable and fulfilling future.
---
Northwestern Mutual – Princeton Internship Experience
Our internship program is more about developing people than selling products. You will go through several stages of training and development. Each phase has a specific purpose preparing you for a successful and rewarding internship experience. It will allow you to build a foundation of knowledge in the financial services industry, learning what it takes to be successful while sharpening your skills in communication and marketing to help build personal and professional self-confidence.
Once you have completed our top-notch training, you will work with specialists and full-time financial representatives to make recommendations to help clients achieve their short- and long-term financial goals. You will discover the rewards that come from helping others as you bring a full-service approach to your clients' needs and provide guidance and solutions that will have a positive impact for years to come.
As a year-round internship, you will generally work 15 to 20 hours per week during the school year and at least 40 hours per week in the summer. Along the way you will have mentoring support that goes beyond just supervision and business coaching that leads you to success. And, if you are looking for leadership roles, you can work toward a position as a College Unit Director or Team Captain, giving you a jump start on the leadership track.
Step into Opportunity Year-Round
Are you ready to build on your classroom learning and develop skills that you will use for a lifetime? We are currently looking for sharp, hardworking, entrepreneurial-spirited students in the Central New Jersey and Bucks County Pennsylvania area. Our rolling start to the internship means that our recruiting efforts are year-round.
If you are ready to be your own boss, set your own hours and make a positive impact on people's lives every day, then turn your dreams into reality and find out what an internship as a College Financial Representative with Northwestern Mutual – Princeton can do for you. Contact our Campus Team today:
Kelsey Morris
Internship Development Officer
609.750.3629
Career Fairs & On Campus Interviews
Our campus team recruits in many career centers at the following colleges and universities in Central New Jersey and Eastern Pennsylvania, including:
Rutgers University
The College of New Jersey
Rider University
Monmouth University
St. Joe's University
Temple University
West Chester University
Our office is home to alumni from schools all across the nation. Take a look at our campus postings featuring alumni from:
Rutgers University

The College of New Jersey

Rider University

Monmouth University

Quinnipiac University

Ursinus University

Brown University

University of Delaware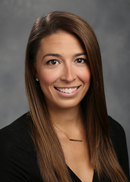 Kelsey Rae Di Meglio
Internship Development Officer
kelsey.dimeglio@nm.com
Office 609-750-7761
My Networks:
Kelsey looks forward to providing students with the ability to jump start their career, & make a lifelong impact on the lives of others.