Internships
Teamwork. Training. Hard work. Fun. It's part of what has made the Northwestern Mutual internship program a Top Ten Internship for the past 22 years in a row.
The Northwestern Mutual internship allows you to truly test-drive the financial representative career. Interns ask clients and prospects lots of questions to understand their financial goals. They come up with creative financial solutions. They're in business for themselves, but they're never alone. They have support from their team and the company. If you want compensation, flexibility and the opportunity to truly make an impact, all at a company with exceptional financial strength, then stop right there. You've found your internship.
When you join our financial representative internship program, you'll be supported by a team of people in our Princeton firm that will:
✔ Help you master our personalized planning process to provide financial solutions tailored to each client's needs over his or her lifetime.
✔ Help you build on your classroom learning and develop lifelong skills.
✔ Work with your school schedule, with internships that are available to full-time students either full-time during the summer or part-time during the school year.
Career Fairs & On Campus Interviews
Our campus team recruits in many career centers at the following colleges and universities in Central New Jersey and Eastern Pennsylvania, including:
Rutgers University
The College of New Jersey
Rider University
Monmouth University
St. Joe's University
Temple University
West Chester University
Our office is home to alumni from schools all across the nation. Take a look at our campus postings featuring alumni from:
Rutgers University
The College of New Jersey
Rider University
Monmouth University
Quinnipiac University
Ursinus University
Brown University
University of Delaware
Jessica Marie Mills
Recruiter
jessica.mills@nm.com
Office 609-951-8700
My Networks: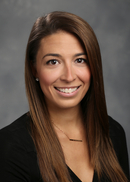 Kelsey Di Meglio
Internship Development Officer
kelsey.dimeglio@nm.com
Office 609-750-7761
My Networks:
Kelsey looks forward to providing students with the ability to jump start their career, & make a lifelong impact on the lives of others.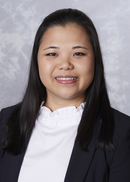 Uyen P Nguyen
Recruiter
uyen.p.nguyen@nm.com
Office 609-951-8700
My Networks: