Careers
Get More Out of Your Career
Choose a career where changing someone else's life for the better is also life-changing for you – personally, professionally and financially.
Are you looking for more fulfillment from your career? Are you starting to think about a job change? Now's the time to consider Northwestern Mutual.
Our financial professionals help clients reach their goals by developing and implementing financial plans to show clients where they are today, plan where they want to go tomorrow and provide the financial tools and support to help them get there.
Sounds exciting and scary all at the same time? Don't worry, we don't expect you to know everything on day one. That's why you'll receive in-depth training and partner with industry experts until you're ready to do it on your own.
Jessica Marie Mills
Recruiter
jessica.mills@nm.com
Office 609-951-8700
My Networks: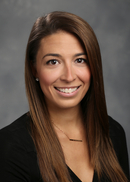 Kelsey Di Meglio
Internship Development Officer
kelsey.dimeglio@nm.com
Office 609-750-7761
My Networks:
Kelsey looks forward to providing students with the ability to jump start their career, & make a lifelong impact on the lives of others.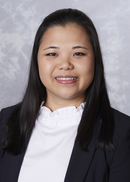 Uyen P Nguyen
Recruiter
uyen.p.nguyen@nm.com
Office 609-951-8700
My Networks: