Career Changers
At Northwestern Mutual, we've been helping clients achieve financial security for more than 160 years. Join our team in carrying on the tradition in Princeton. Here, you'll have access to award-winning training, technology, planning tools and supportive mentors who will help you deliver expert advice to your clients. And, as you build impactful relationships with clients and help them build a plan to achieve their financial goals throughout life, you'll be solidifying your own financial future, too. Hard work is valued here, rewarded with opportunities for growth and exceptional income potential.
As a financial representative, a typical day may include:
Digging deep with clients and prospects
Developing tailored solutions for each client
Training and coaching from people who know their stuff
Team meetings to set goals
Making calls to prospective clients
You just may have found the career for you, if:
You want a company that values varied experiences and perspectives.
You think hard work should be recognized and rewarded.
Teamwork and collaboration are important to you.
You are looking for a fast-paced, highly productive environment.
You want to work for a company with exceptional financial strength and whose values match your own.
We want people with different backgrounds and work experience, including but not limited to: financial services, sales, military veterans, athletes, and community influencers. We hope you have a Bachelor of Arts or Science degree from a four-year college or university. It's also a plus if you have strong interpersonal skills, and are a self-starter who is motivated and has had personal success.
Jessica Marie Mills
Recruiter
jessica.mills@nm.com
Office 609-951-8700
My Networks: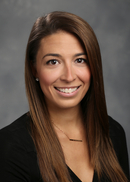 Kelsey Di Meglio
Internship Development Officer
kelsey.dimeglio@nm.com
Office 609-750-7761
My Networks:
Kelsey looks forward to providing students with the ability to jump start their career, & make a lifelong impact on the lives of others.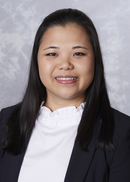 Uyen P Nguyen
Recruiter
uyen.p.nguyen@nm.com
Office 609-951-8700
My Networks: